This collection of stories is a combined effort between my mother, Sheila Wee, and myself. We are working to build up a library of original adaptations, many of which we intend to couple with an audio option.
We will be continually building up our story library, as well as develop a resource store to create a content rich site for tellers, teachers, parents and story-lovers.
Do feel free to leave a comment on the site, and share what you found useful, or ideas on different directions tellers can take with each story or idea.
Enjoy!
Julie
How to Use the Resources:
You can just browse and read the stories at your leisure

You can search for a particular type of story by choosing an option from the moving Tag Cloud on the right hand side of the site.

To see a full list of titles and their tags, just click on 'Story Collection'
To listen to audio stories, click 'audio' in the tag cloud
Teachers, feel free to use the audio stories for listening comprehension in your classrooms. All we ask is for you to leave a comment under the story you played, sharing your ideas on how you used the story.
About Julie Wee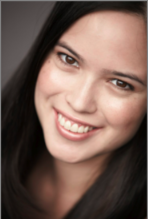 As a writer, Julie has adapted many of the folktales on this site, recorded the audio versions of the stories and is working on creating her own original stories. She is working closely with her mother, Sheila, to develop www.storywise.com.sg into a content rich resource site for everyone interested in stories.
Julie returned trained as an actor at The Victorian College of the Arts Drama School (VCA) in Melbourne.
Her most recent productions have been SRT's Much Ado About Nothing and Southern Star Production's Chatroom Chicks / A Gurl's World, playing the dance teacher in the Australian series.
She began acting on TV at the age of fourteen in the Adventure Club, moving on to @ Moulmein High, Light Years and most recently, an episode of the long running Australian soap, Neighbours.
On the Singapore stage, Julie has performed in Ensemble Theatre's Two and Answers from the Centre of the Universe About Things Unknown, Bud's Theatre's The Importance of Being Earnest, SRT Little Company's The Tooth Fairy and The Write Stuff, and Wild Rice's musical Cindere-LAH!,
Julie's acting credits at the VCA include Celia from Shakespeare's As You Like It, Irina in Chekov's Three Sisters, Lily in a weird and wonderful production of Caryl Churchill's The Skriker, Natasha from Gorky's The Lower Depths and 'The Professor '(a rough and tumble gangster) in the Brecht and Weil musical Happy End.
Julie is also a Voice Over artist and has voiced Cannon, Kotex and Greenpan ads as well as HPB fish animations, intense fight sequences for Bajaj Motorcycles and characters in the game Grenado Espada.
Julie's actor's profile can be found on AADB.com.sg