50% FUNDING FOR NTUC MEMBERS 
If you are interested in storytelling, but don't know where to start; this workshop, facilitated by Sheila Wee, is for you.  It will  give  you  a firm grounding in storytelling skills and you will  leave with one ready-to-tell story and the tools to learn and tell more stories.
In a wa
rm and supportive group environment you will learn why storytelling is such a powerful form of communication; how stories can be structured  to  hook listeners attention and discover your own personal storytelling style.
Through  group, partner and individual exercises,  you will be guided  through  a  step-by-step method  of learning to tell a story without memorising the words. You will also discover how to add details to make the story uniquely yours, and learn story rehearsal and performance techniques.
The 10-hour workshop (over one weekend) is for anyone interested in learning to tell stories: whether at work or at home, to adults or children, just for fun, or as a step towards telling professionally.
Trainer: Sheila Wee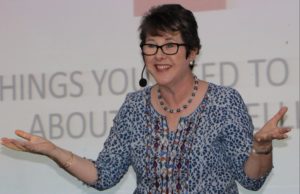 The workshop has been running in this format since 2007 and in a previous format since 1999.   Here is what some of the past participants have  said about it…
"A fantastic workshop. Every second is worth a million! Thanks a lot for waking up the storyteller in me."
"Sheila came across as very sincere and passionate about sharing her expertise in storytelling. She not only taught us how to tell stories, but inspired us as well. The workshop was also well paced with a very relevant and well planned programme."
"I thoroughly enjoyed the workshop! Really benefited from the session and am looking forward to using what I learnt back in school with my students. Thank you so much!"
"Sheila showed that she has deep knowledge in storytelling and she was able to give useful/practical/easy to understand  examples too.  What I liked most was that she shared with us lots of ideas, so we can choose the best which is applicable to us. My time and money were well spent."
"Sheila is very approachable and engaging. The workshop is rather empowering too; I always thought I can't tell stories, but now I believe I can."
"Would recommend it to others. A solid introduction. Inspiring."
"Well organised and paced. Fantastic attention to detail."
"Sheila is an outstanding and humorous Storytelling Expert. It's my honour to be able to learn from her. Simply Great!"
Dates/Times:  Saturday 21 April 2018  (10am to 5pm) & Sunday 22 April 2018 (2.30pm to 6.30pm)
Venue:  Net Singapore, 62 Cecil Street, Level 5, TPI Buiding (3 minutes walk from Raffles Place MRT Exit F)
Cost: S$360
S$330 for  Storytelling Association (Singapore) Associate Members
Funding Information:  NTUC members enjoy 50% unfunded course fee support for up to $250 each year when you sign up for courses supported under UTAP (Union Training Assistance Programme).
For enquiries contact Sheila Wee on:
Tel: 62583307  Email: sheila@storywise.com.sg
Register and pay via EVENTBRITE  HERE